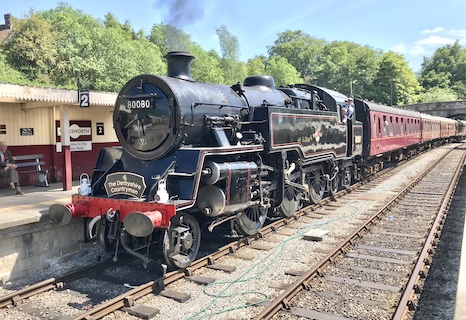 The Wizarding Specials
Travel to the Wirksworth Wizarding Day in style with our Wizarding Express trains! Set in 1950s carriages, some of them with compartments, we have steam and diesel hauled trains running from Duffield to Wirksworth and back.
Wirksworth Wizarding Day is a large event taking place across the whole town of Wirksworth with many different activities. Visit the Wirksworth Wizarding Facebook page for details of the events taking place.
At Wirksworth Station, we have Woodie's Wings owl rescue where you can get up close and meet real live owls. We also have our friends at Wild Roots Creative running Charm making workshops and Herbology potion making classes at various times during the day.
The Wirksworth Wizarding Day is a fan-created non-profit event put on by our community for the community of Harry Potter fans. Warner Bros. Entertainment and JK Rowling are not associated with or responsible for the day in any way.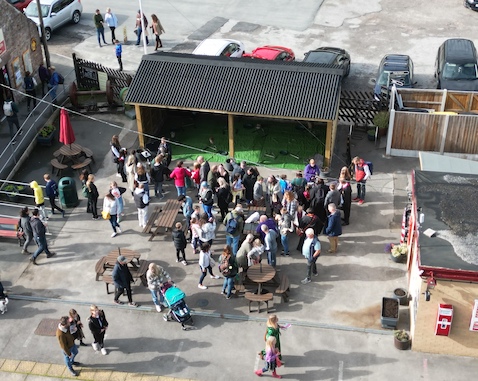 Tickets
Book on to a particular morning train departing Duffield Station and then use any of the trains from Wirksworth to go home whenever you're ready.
All tickets are booked departing Duffield.
Travel from Wirksworth back to Duffield on any train later in the day, whenever you're ready to go home.
Seats are not reserved, sit wherever you like on the train
Don't forget to dress up!
If you've visited the event in Wirksworth by car and fancy a train ride whilst you're here, tickets will be available on the day from Wirksworth Booking Office for the 11:45 departure onwards.
Witches Trolley
Look out for the on train Witches Trolley serving a range of official Harry Potter sweets and confectionary!
The Apollo - Bar at Wirksworth Station
The Apollo Bar at Wirksworth Station will be open from 11:00 for a service of local real ales, draught lagers, ciders, wines and spirits plus a special Butterscotch non-alcoholic cocktail.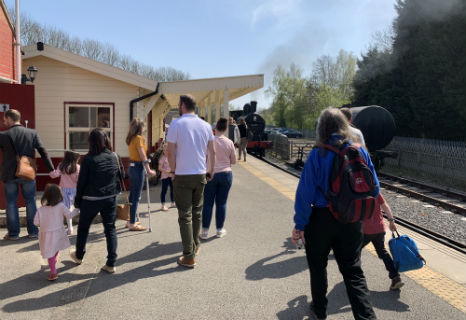 Finding Us
Duffield Station is within easy reach of Derby and surrounding areas. We have our own car park at Duffield with the postcode of DE56 4EQ.
You can also arrive by bus or by train easily.
Our car park at Duffield is small and may fill quickly. There is another small pay and display car park at the main line station or a public car park at Duffield Meadow. Consider using the bus, main line train or walking to Duffield station if you have a booking.
Timetable