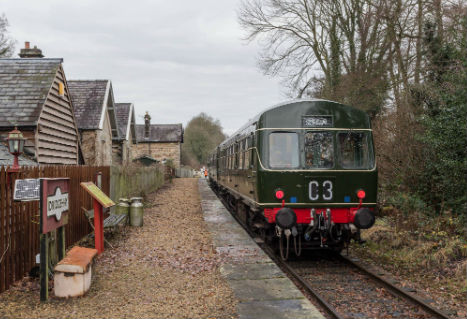 The next station is...
Idridgehay!
3.5 miles
An idyllic country halt popular with visitors who enjoy walking.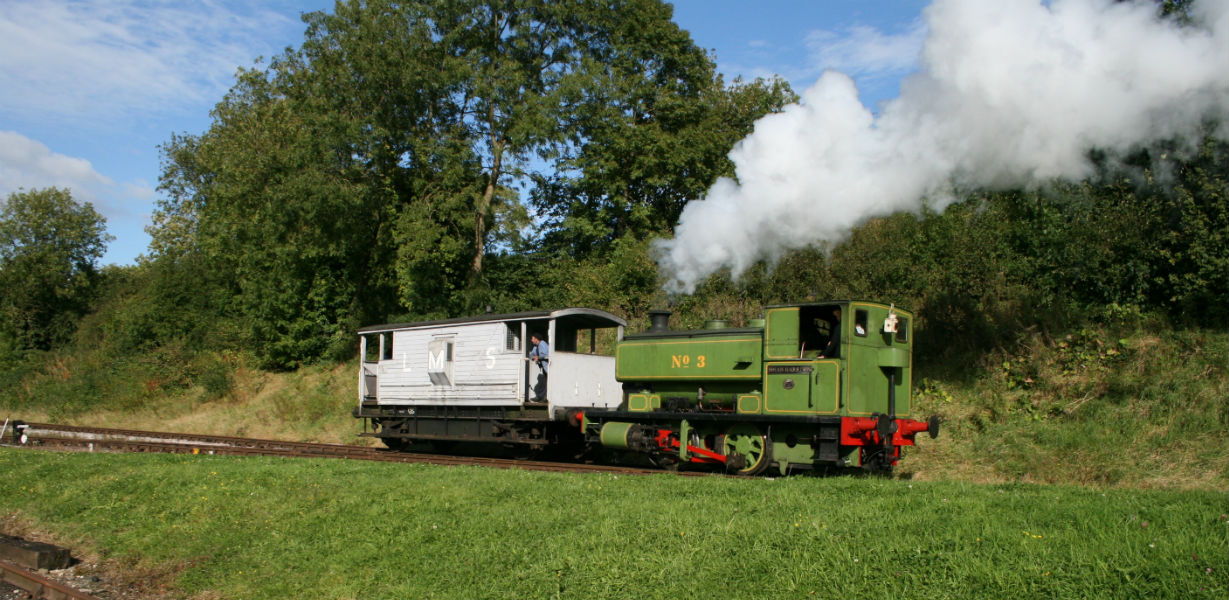 The last station was...
Ravenstor!
1/2 mile
Explore the attractions near the High Peak Trail from Ravenstor Station.
...the heart of where it all began! Wirksworth is a large station at the northerly end of the line and is our main base. North of Wirksworth, the line climbs a steep incline to Ravenstor (for the National Stone Centre).
Opening Times
The Ticket and Enquiries Office is open even when the trains are not running.
Telephone: 01629 823076
January Opening Times (Closed Season): Tuesday to Friday 09:30 - 16:00 (Closed Saturday, Sunday and Monday)
Normal Opening Times: Tuesday to Sunday 09:30 - 17:00 (Closed Mondays except Bank Holidays)
Station Facilities
Station Café at Wirksworth Station
Relax at the Station Café at Wirksworth Station which is open on operating days serving hot and cold drinks, snacks, savouries, hot food and cakes.
The Museum at Wirksworth Station is a great way to learn about the history of the line.
Theres fun for all the family on the Wirksworth Miniature Railway, a 7 1/4 inch railway which runs a short distance from Platform 1 at Wirksworth. The Miniature Railway opens on Saturdays through the season and also at other special events.
Step in to our model railway coach and enjoy our selection of layouts, including a very special layout of Idridgehay Station as it used to be in the 1940's.
The Quarry Line is a short 2 foot gauge line which runs from the bottom end of the station yard to Waterfall Halt. The line is open on certain special event days only.
Located above the yard at Wirksworth, the Picnic and Play Area is a perfect area for you to relax and have lunch whilst the kids play. It is located where you can watch the goings-on in the yard.
Alternatively there are plenty of picnic benches and park-style benches on the platform for you to use.
The station has Ladies, Gents and Accessible toilet facilities as well as baby change.
The station has a large free car park with space for around 100 cars. It is also accessible for coaches and larger vehicles too.
Did you know...?
Wirksworth Station was built along with the line in 1867. It was home to a beautiful Midland Railway station building with one platform. When passenger traffic ceased in 1947, the station building was mothballed before being demolished in the 1960's to make way for a stone loading dock. A shunter's cabin (a very small mess building) was erected on the station site instead to aid the stone traffic before this too was mothballed when the goods traffic ended in 1989. This cabin now forms part of our Wirksworth Station today.