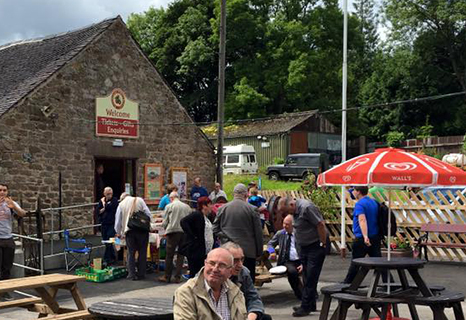 The last station was...
Wirksworth! There is plenty to do at the home of the railway.
3.5 miles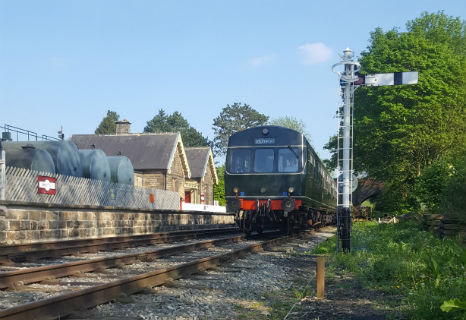 The next station is...
Shottle! A beautiful rural station close to the village of Turnditch.
1.5 miles
Idridgehay Station is nestled at the heart of the valley in the small village of Idridgehay. It was reopened on the 8th March 2008 and is a perfect way-side halt for walkers.
In the Village
Idridgehay is only a small village. There is a village shop and a shop selling farm necessities, a shop with an equestrain flavour and also a farm shop selling fresh meat etc. There is also a recently renovated public house called The Black Swan.
Why not pop in to The Black Swan pub on the main road and get 10% off with your tickets on the day you travel?
Stop off and have a look around if you fancy breaking up your journey!
For the ramblers, Idridgehay is the perfect place to leave the train if you would like to walk along the Ecclesbourne Way.
Getting to the Station
There is no parking at Idridgehay Station. If you wish to drive past the station or pick somebody up, the post code for your Sat Nav is DE56 2SF.
Did you know...?
Passenger traffic was mainly light but provided a vital lifeline to the residents of the small village before buses became mainstream. Upon suspension of passenger services in 1947, the station effectively closed except for some goods including milk and honey. This is why the railway is sometimes referred to as "The Milk and Honey Line". Today, the railway sidings have been lifted however the station building and Crossing Keepers House are still in existance as private residences. Idridgehay Station is home to British Rail 1980's experimental solar panels that were installed to power the level crossing lights. The technology was pioneering at the time and must have been very good because the solar panels are still operational to this day!