Normal Timetable
The colours across the top of the timetable correspond to the colours on the calendar to indicate the type of train in operation on that particular day.
Trains on Purple Timetable days may either be hauled by a heritage diesel locomotive or a heritage railcar (DMU). We aim to publish in advance which will be operating on our Locomotive Roster.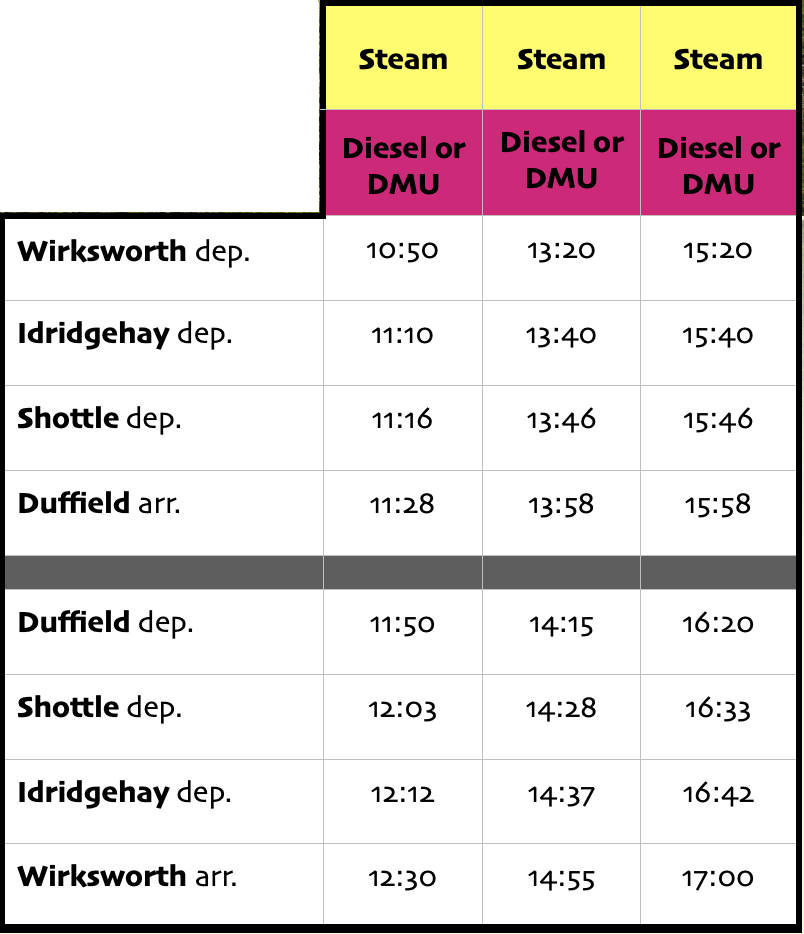 * There is no service on days coloured white on the interactive calendar.
Our trains are heritage and occasionally unforeseen breakdowns etc can occur therefore we reserve the right to change the type of locomotive advertised at short notice.
EVR Leaflet 2020
Why not download our Timetable and Guide 2020?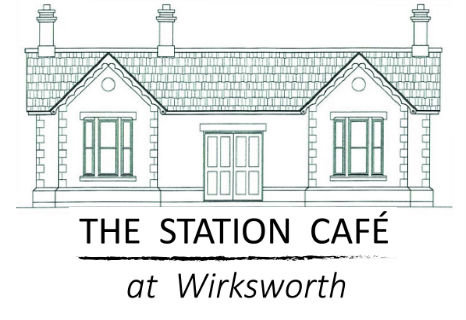 Station Cafe
Set in a converted railway carriage, our Station Café at Wirksworth is open every operating day serving freshly made sandwiches, hot snacks, savouries, confectionary and drinks.
Derbyshire Countryman Dining
Check out our range of Derbyshire Countryman dining experiences on board the train, including Luxury Afternoon Tea, Ploughman's Lunch and our Savoury Sharer!
Countryman Experiences must be booked in advance.

RSS Error: A feed could not be found at http://wyvernrail.blogspot.com/. A feed with an invalid mime type may fall victim to this error, or SimplePie was unable to auto-discover it.. Use force_feed() if you are certain this URL is a real feed.