Monday
Tuesday
Wednesday
Thursday
Friday
Saturday
Sunday

1

Yellow Timetable




Yellow Timetable

2

3

4

5

6

7

Cancelled due to Coronavirus

Cancelled due to Coronavirus

8

Cancelled due to Coronavirus

Cancelled due to Coronavirus

9

10

11

12

13

14

Cancelled due to Coronavirus

Cancelled due to Coronavirus

15

Cancelled due to Coronavirus

Cancelled due to Coronavirus

16

17

18

19

20

21

Cancelled due to Coronavirus

Cancelled due to Coronavirus

22

Cancelled due to Coronavirus

Cancelled due to Coronavirus

23

24

25

26

27

28

Cancelled due to Coronavirus

Cancelled due to Coronavirus

29

Cancelled due to Coronavirus

Cancelled due to Coronavirus

30
Categories
Blue Timetable
Yellow Timetable
Green Timetable
Brown Timetable
Purple Timetable
Special Event Timetable
Santa Experience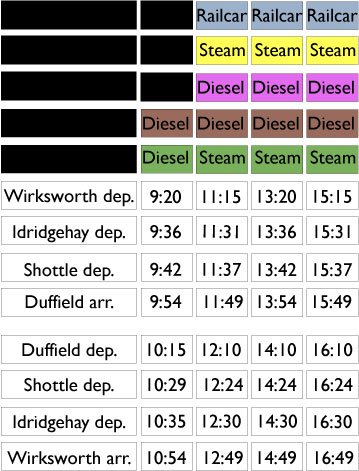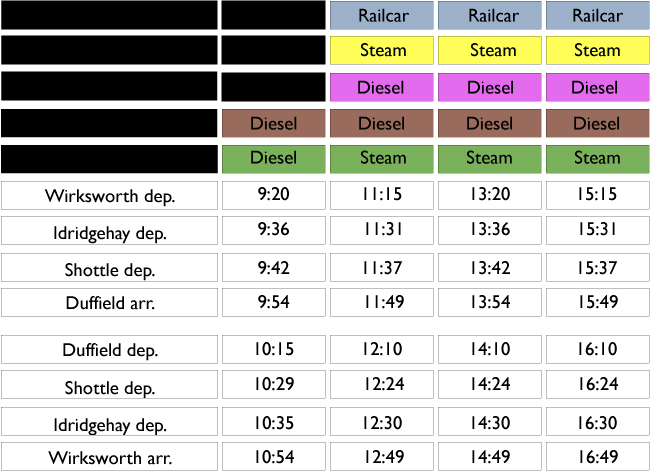 * There is no service on days coloured white on the interactive calendar.
EVR Leaflet 2020
Why not download our Timetable and Guide 2020?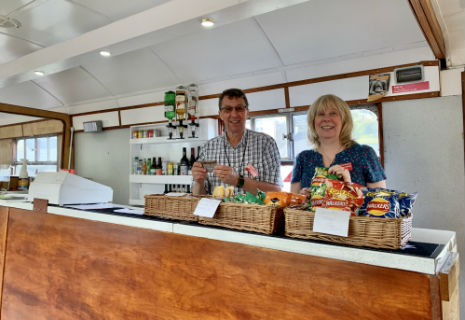 Coffee Morning Tuesdays
Tuesday from 16th June until 29th September
Grab a complementary tea or coffee from our on board bar on either 11:15 from Wirksworth or 12:10 from Duffield. One drink per Day Rover ticket provided free of charge on the first return of the day only.
Derbyshire Countryman Dining
Check out our range of Derbyshire Countryman dining experiences on board the train, including Luxury Afternoon Tea, Ploughman's Lunch and our Savoury Sharer!
Countryman Experiences must be booked in advance.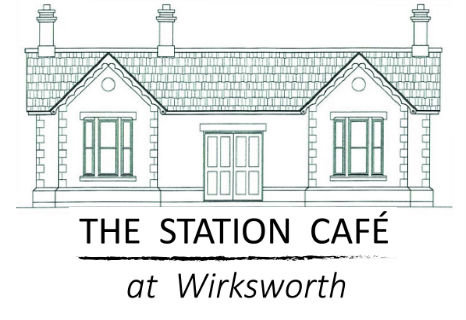 Station Cafe
Set in a converted railway carriage, our Station Café at Wirksworth is open every operating day serving freshly made sandwiches, hot snacks, savouries, confectionary and drinks.