SERVICE UPDATE: Due to an issue with the embankment immediately outside of the station, Duffield EVR Station is currently closed. EVR trains will all start at WIRKSWORTH  and run to Duffield Holloway Road with part of the line top and tail. There is no platform at Duffield Holloway Road. Passengers arriving at the event by train should connect at Matlock Station instead.
Don't forget to check back regularly for updates and additions!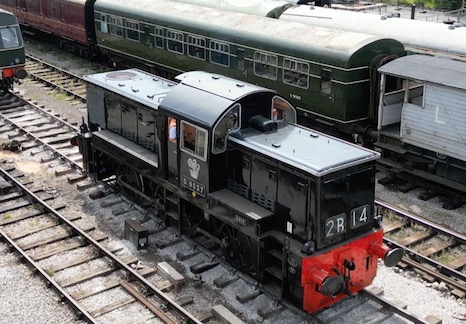 One event, one ticket, two railways!
In the first of it's kind, the Ecclesbourne Valley Railway and Peak Rail have come together to present their Twin Peaks Diesel Gala. Named in reference to Peak Rail's location in the Derbyshire Peak District and the Ecclesbourne Valley Railway's location in the White Peak area of the Derbyshire Dales, the event will be a showcase of heritage diesel locomotives on both railways.
The event will feature a special interconnecting heritage bus service enabling passengers to seamlessly travel the short distance between the two lines so that they can travel on both railways for one inclusive ticket.
It promises to be a memorable event and one not to be missed!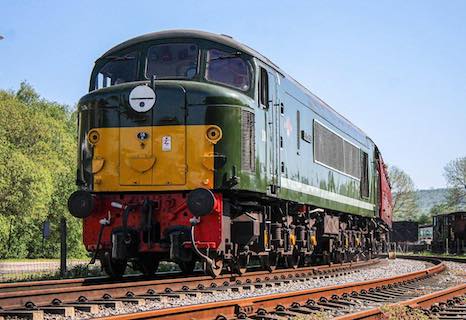 Featuring
Expected to feature so far:
At the Ecclesbourne Valley Railway
Class 14 D9537 "Eric"
Class 26 26007
Class 31 31601 "Devon Diesel Society"
Class 47 D1842
Class 73 73001
Class 121 DMU W55034
At Peak Rail
Class 25 D7659
Class 44 D8 "Penyghent"
Class 47 D1501
The Heritage Bus Service
KNU 446 AEC Regal 1946
UTC 672 AEC Regent 1955
All locomotives provided subject to availability on the day.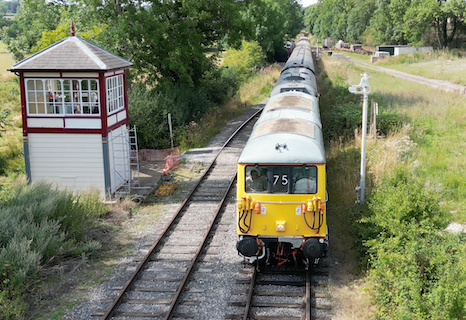 Ticketing


Grab a Day Rover and hop on and off both railways and the interconnecting heritage bus service all day!
Adults - £40.00 (£35.00 online in advance)
Children - £23.00 (£16.00 online in advance)
Tickets available online until midnight the night before or can be purchased at either EVR or PR ticket offices on the day.
Online tickets are subject to a 50p booking charge per ticket. Concessionary, HRA and family tickets are not available for this event. Please note, in the spirit of the collaboration between the two railways ordinary tickets and discount schemes usually available at either railway will not be available for this event.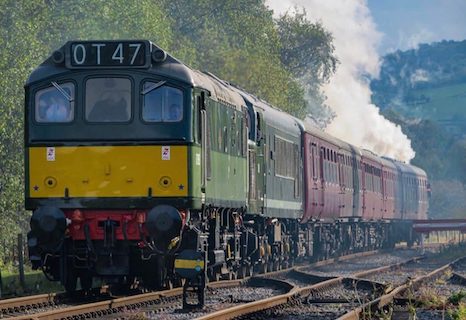 Other Attractions
At Peak Rail:
Large beer tent
Heritage Shunters Trust shed open for viewing
LMS Display Coach open
Rowsley Station Tea Rooms
At the Ecclesbourne Valley Railway:
The Apollo Bar at Wirksworth Station
The Station Cafe
The Museum and Book Shop
The LMS 10000 Project shed open for viewing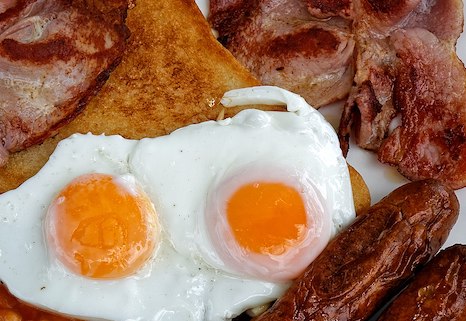 Breakfast Service
Jump on board one of our breakfast services at the Ecclesbourne Valley Railway to enjoy a range of breakfast items from bacon and sausage cobs to a traditional Full Enthusiasts Breakfast! These services are denoted with a knife and fork symbol on the timetable. When you're ready to eat, simply sit in one of our designated dining coaches and our on train team will come and serve you.
Full Enthusiasts Breakfast priced £10.00 available on a first come first served basis, payable on the train.
09:55 departure from Wirksworth on Saturday, arriving back at Wirksworth at 11:50.
Subject to availability. Cash or card accepted on train. Advance booking not available.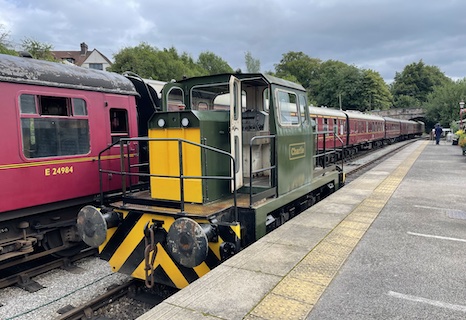 Try it out!
Take the controls of a shunting locomotive at Wirksworth Station for a couple of trips along the Wash Green headshunt. Trips will be allocated on a first come first served turn up and go basis on the day.
*Subject to locomotive availability. A small supplement applies, payable on the day.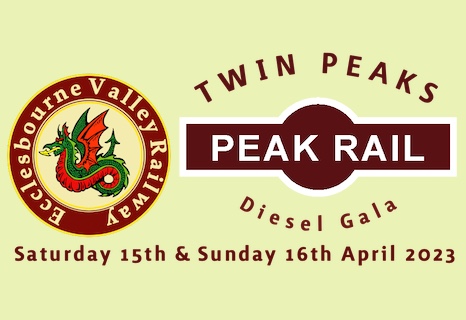 Getting to the Event
By Car
Both railways have large free car parks. The postcode for Wirksworth car park is DE4 4FB. The postcode for Rowsley is DE4 2LF.
By Bus
Both railways are served by the trent barton 'sixes' bus service which operates between Derby and Bakewell. Alight the bus at Duffield or Wirksworth for the EVR or Matlock or Rowsley for Peak Rail.
By Train
Both railways are served by the same East Midlands Railway service which operates between Derby and Matlock. Duffield Station EVR is currently closed due to an issue with the cutting just outside of the station preventing access to the platforms so stay on until the terminus at Matlock for Peak Rail and joint the event there.
Wirksworth and Duffield line - Friday 22nd April

Key
 - Breakfast service on board
NS - Non-stop
Wirksworth and Duffield line - Saturday 23rd April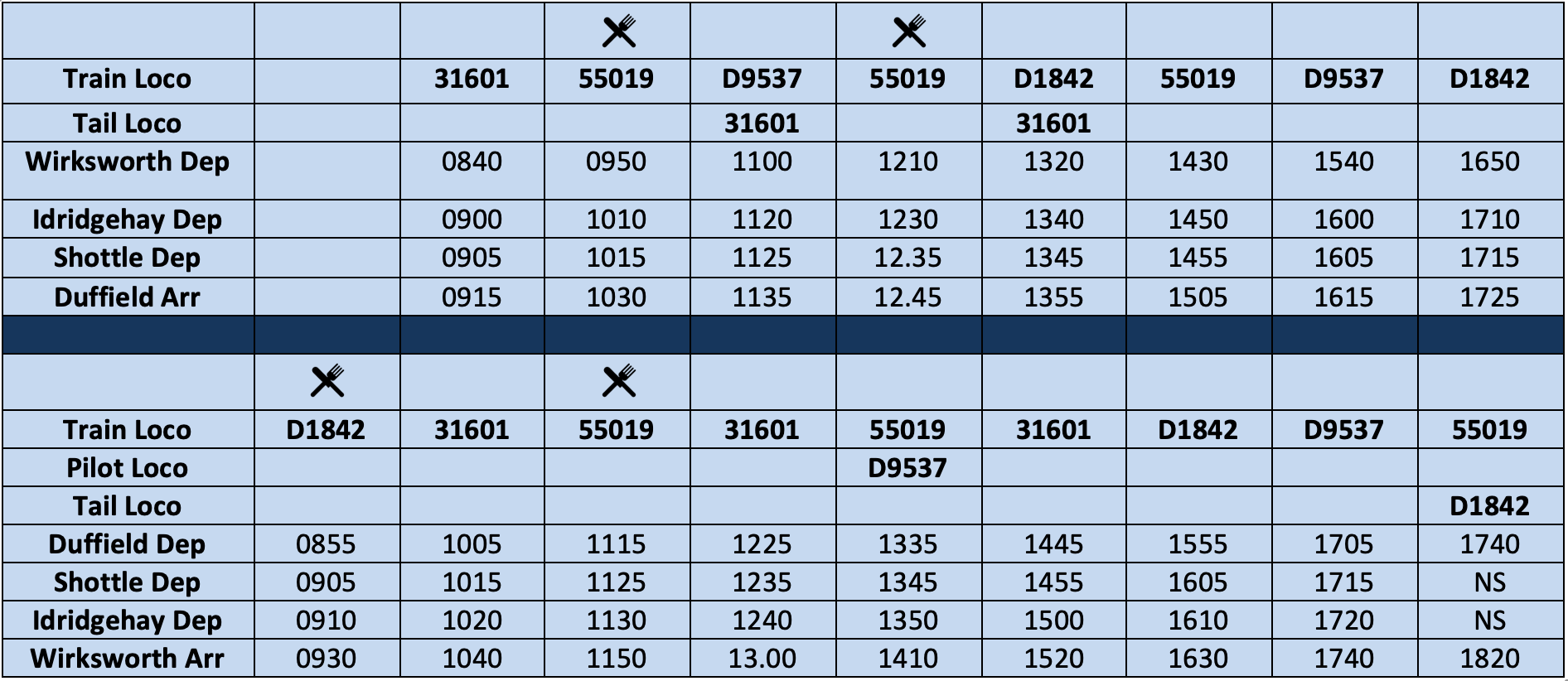 Key
NS - Not booked to stop
Wirksworth and Duffield line - Sunday 24th April

Wirksworth and Ravenstor line - All days

Images kindly contributed by Adam Bennett and Frank Richards.