Winter Steam in the Valley
Sunday 31st December 2023 & Monday 1st January 2024
Ticketing
Grab your traditional Day Rover ticket for unlimited day travel! Hop on and off all day on the date of your choice.
Adults - £35.00 (£30.00 online)
Concessions - £30.00 (£27.50.00 online)
Children - £20.00 (£16.00 online)
Specials (HRA pass etc) - £20.00 (£16.00 online)
Family (2 adults & up to 3 children) - £70.00
Tickets available online until the day before the event.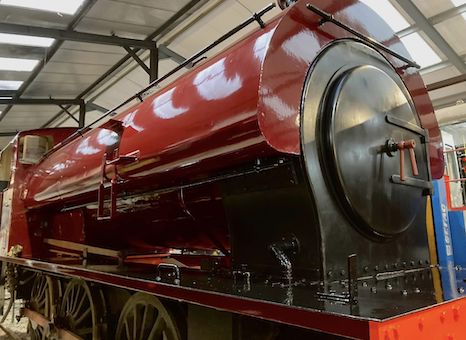 Featuring
The event will feature:
BR Standard 2 78018
BR Standard 4MT 80080
Bagnall 68012 "The Duke"
Andrew Barclay "Brian Harrion"
All locomotives provided subject to availability on the day.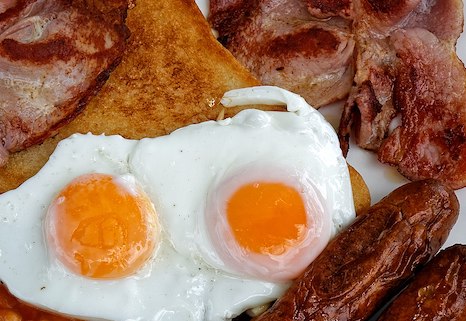 Breakfast Service
In addition to our Station Cafe at Wirksworth, you can jump on board one of our breakfast services Friday or Saturday to enjoy a range of breakfast items from bacon and sausage cobs to a traditional Full Enthusiasts Breakfast! These services are denoted with a knife and fork symbol on the timetable.
Subject to availability. Cash or card accepted on train.
Train Timetables for the Event

Timetables for this event are not available yet.

Wirksworth and Duffield line - Friday 3rd September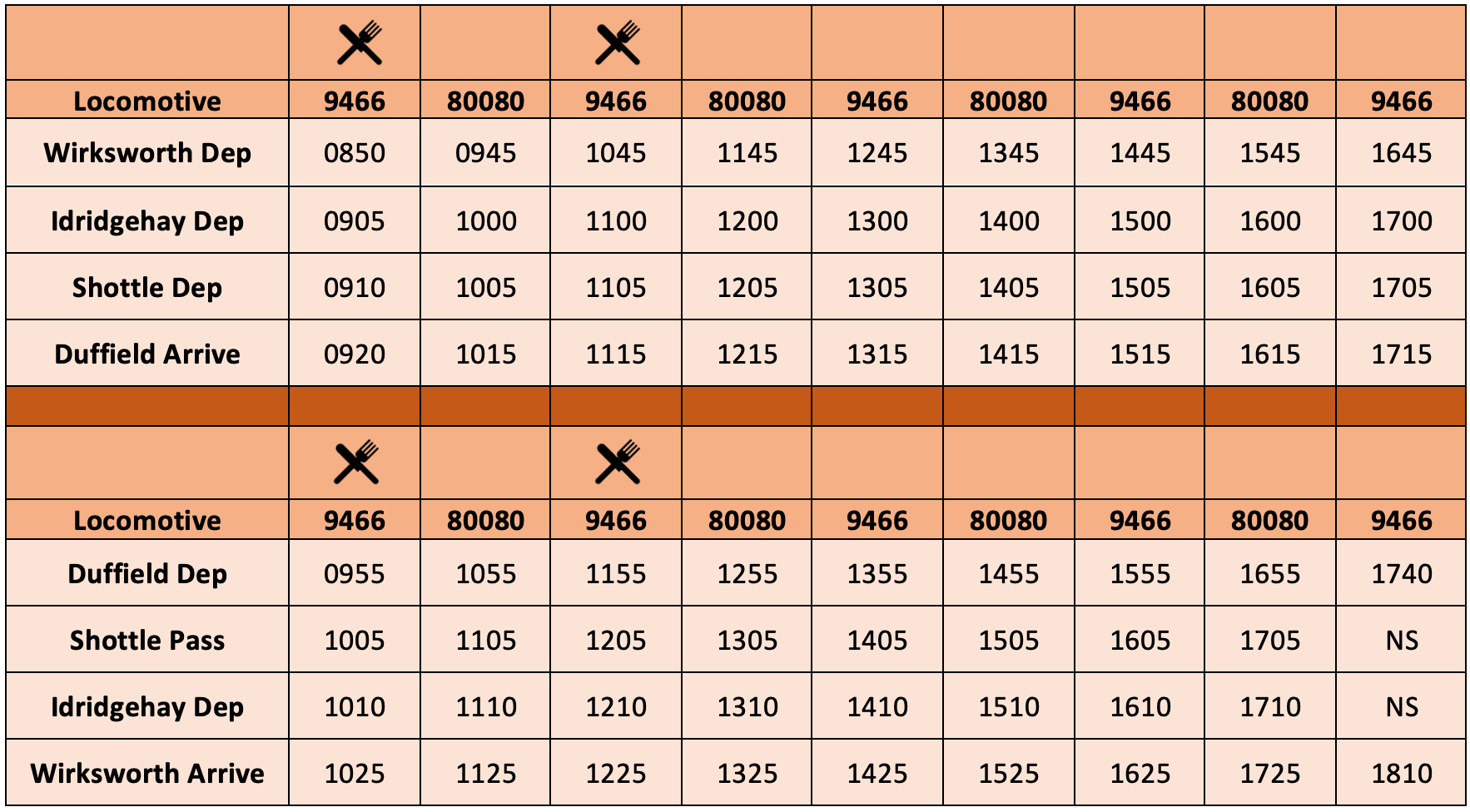 Key
 - Breakfast service on board
NS - Non-stop
Wirksworth and Duffield line - Saturday 4th September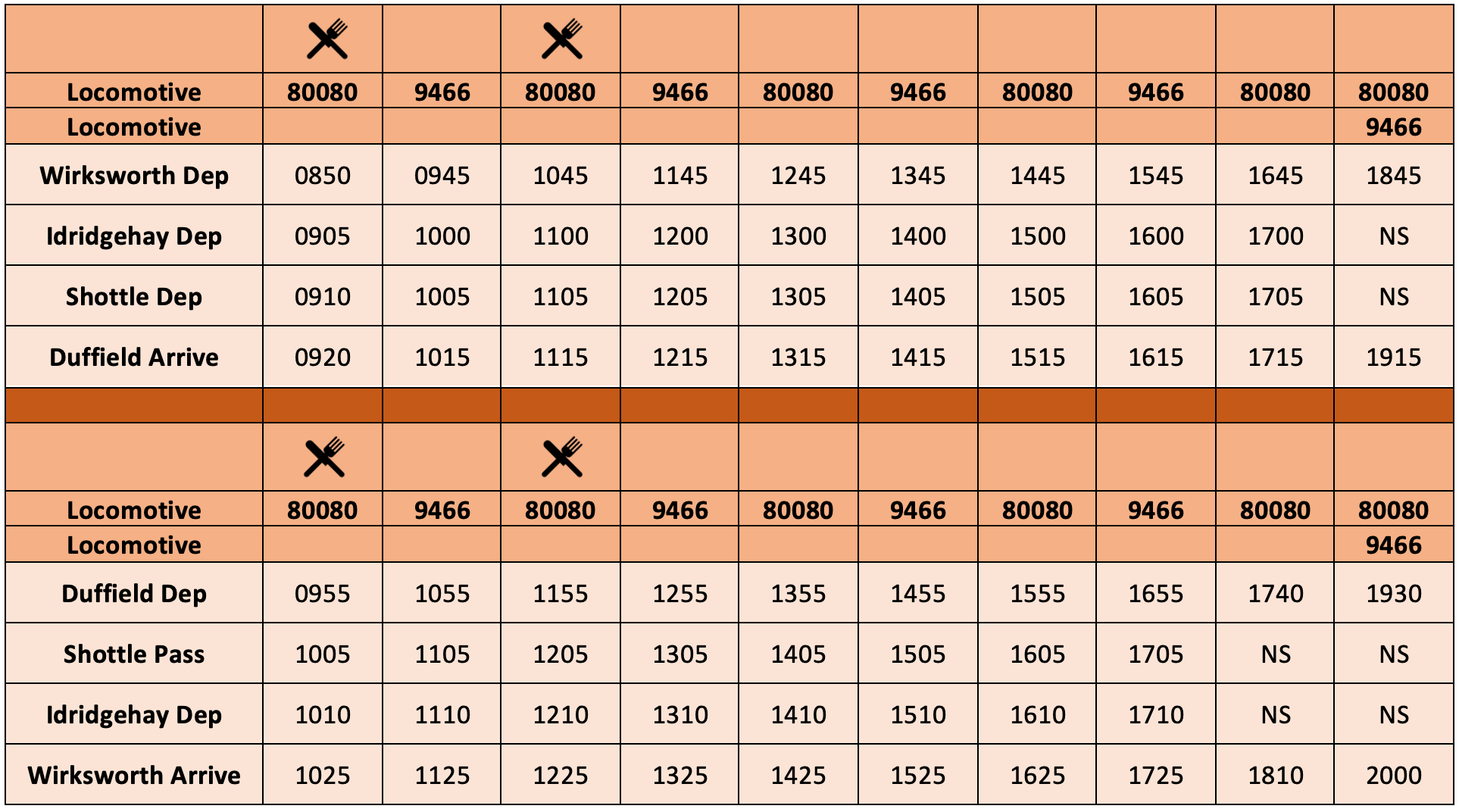 Key
NS - Not booked to stop
 - Breakfast service on this train
Wirksworth and Duffield line - Sunday 5th September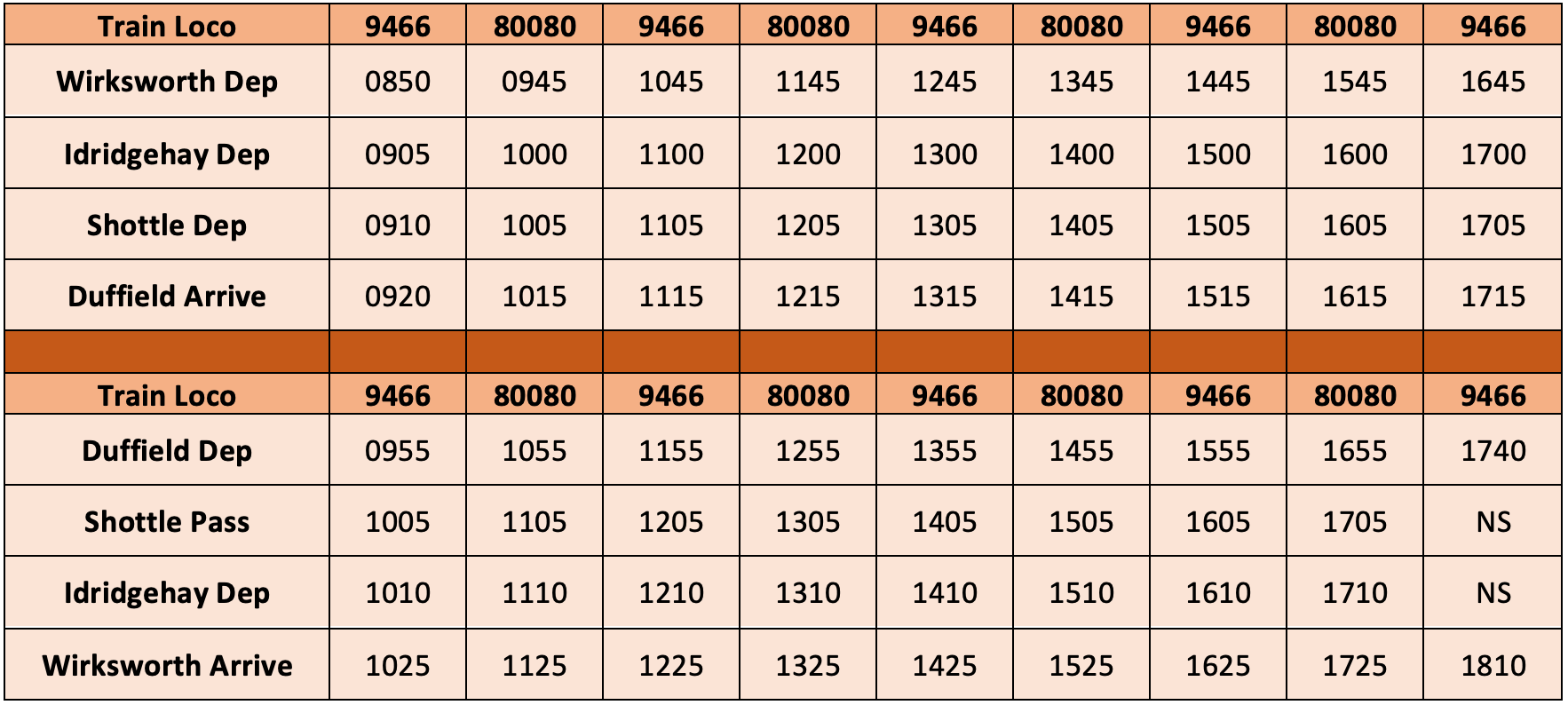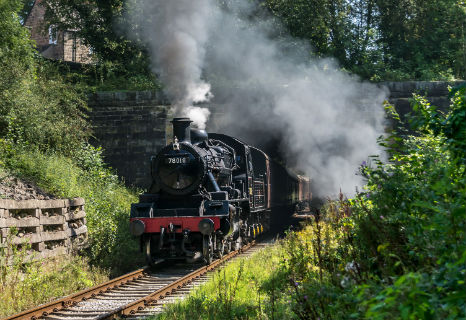 Wirksworth Station
The Station Cafe and Apollo Bar will be open at Wirksworth for hot and cold drinks, snacks and confectionary plus our range of alcoholic beers, lagers, wines and spirits.