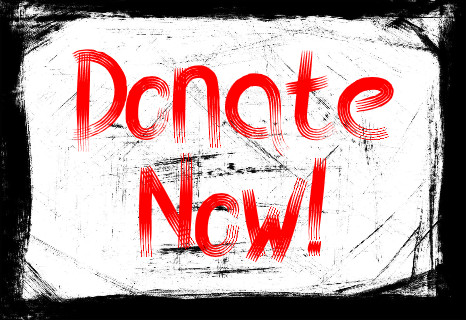 By SMS Text Message
to donate £5 text WINNING 5
to donate £10 text WINNING 10
to donate £20 text WINNING 20
to 70085
Texts cost your donation + one standard network rate message. SMS donations are handled by our charitable arm the Ecclesbourne Valley Railway Association reg. charity 1106810
We need your help!
COVID-19 is the biggest medical, social and economic disaster for 100 years.  The sensible precautions promoted by the government are absolutely necessary, but the unintended consequences extend not only to the leisure industry, but the heritage railway sector too will suffer greatly from the cessation of services and consequent loss of income.
The Ecclesbourne Valley Railway's management are doing all they can to reduce the financial consequences of this emergency upon the railway but with a weekly operating cost of £5,000, the fixed overheads and salaries for our tiny but essential paid workforce mean that the loss of revenue at this crucial time of year as we emerge from the winter break will be crippling.
The Ecclesbourne Valley Railway is Derbyshire's longest heritage railway and has developed from dereliction 20 years ago to a thriving community.  We have ten locomotives to maintain, 25 carriages to look after and 200 volunteers, all of who give their time freely.  Behind the scenes, our volunteers preserve ten miles of railway, 20 miles of fences, 27 bridges and another hundred structures, all of which are 150 years old.
We will survive this virus.  We are the best railway in Derbyshire, not only for its beautiful countryside, marvellous destination of Wirksworth, and the chance to escape to the countryside, but the community spirit and essential skills that the railway has brought to the beautiful Ecclesbourne Valley.
Your support to help maintain Derbyshire's Longest Heritage Railway over the next few weeks will leave a lasting legacy not only for Derbyshire folk but for everyone from near and far to enjoy for many, many years to come.
To see the current status of the trains, click here.
Neil Ferguson-Lee - Vice Chairman
When I moved to Wirksworth in 1988, the branch line to the town was lonely and survived just another year before falling into a decade's abandonment.
We are now twenty years on from when the Ecclesbourne Valley Railway started to come back to life and it is not just a railway: it is a community, it is site of engineering innovation, it is a working museum and it is Wirksworth's link to the national railway network.
I am proud to have been involved with the restoration of the Ecclesbourne Valley Railway for nearly three decades.  We are maturing into a major attraction with a great deal of potential not only for the railway itself but for the town of Wirksworth.
Dr Tom Tait - Deputy Managing Director
I have been volunteering at the railway for ten years now and it plays an important role in my life following my retirement. I get to meet interesting, like minded people from all walks of life who share in a passion of preserving a link to an important part of Derbyshire's cultural heritage.
The Ecclesbourne Valley Railway offers a wonderful opportunity to travel along many miles of unspoilt rural scenery enjoying a range of sights, sounds and smells. It has a superb selection of both diesel and steam locomotives to call upon and people can visit the dedicated team of volunteers who restore the engines as well as the rolling stock with a visit to the workshop facilities.
The railway is a living, breathing museum which has achieved a proud and enviable reputation of being a friendly, well run local attraction that has received nationally recognised tourism awards every year thanks to the efforts of its friendly dedicated staff and volunteers.
Ian Allison FIET FIRSE MIoD
I have recently joined the WyvernRail PLC Board to assist and support with the further development of this fantastic railway. I have worked within the global railway industry for over 30 years and decided I needed to give back to my local community and environment and use my knowledge and skills for the benefit of the railway.
Our railway is an integral part of the transport heritage of Derbyshire. It provides a vital community transport link and has interaction/involvement with the local community and industry. We provide train services for railway enthusiasts and the local community alike. We give support to the economic welfare in and around the local area and we are keen to promote and support the businesses and amenities in and around the area of Wirksworth, Duffield and Derbyshire itself.
We wish to continue the development of our railway and build on the success of the great work undertaken by the volunteers and staff during the last 20 years. In these difficult times, your local railway needs your help!