Ticketing
Traditional Day Rover tickets are back! Hop on and off all day on the date of your choice.
Adults - £19.00 (£17.00 online)
Concessions - £17.00 (£15.00 online)
Children - £11.00 (£9.00 online)
Specials (HRA pass etc) - £11.00 (£9.00 online)
Family (2 adults & up to 3 children) - £49.00 (not available online)
Tickets available online until 8 hours prior to the date of visit.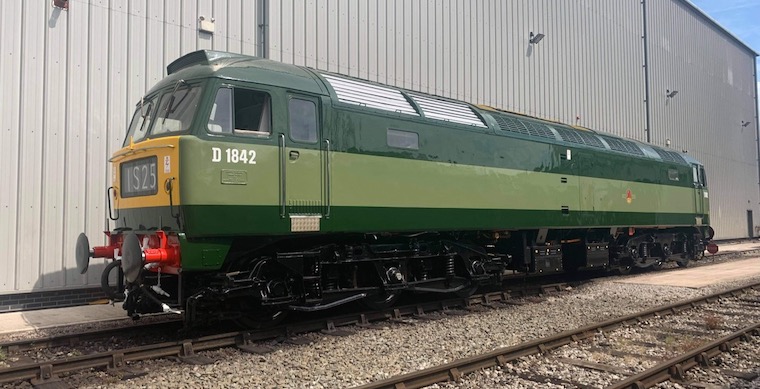 Featuring
The event will feature:
Class 14 D9537 "Eric"
Class 31 31601 "Devon Diesel Society"
Class 47 D1842
Class 121 W55034
Derby Lightweight M79900 "Iris"
All locomotives provided subject to availability on the day.
Locally brewed ales available from TomSaid's mobile bar at Duffield Station all weekend*
*Subject to licence confirmation.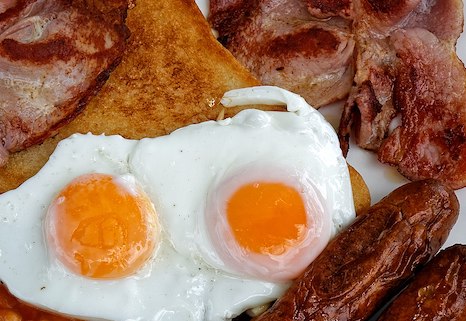 Breakfast Service
In addition to our Station Cafe at Wirksworth, you can jump on board one of our breakfast services Friday or Saturday to enjoy a range of breakfast items from bacon and sausage cobs to a traditional Full Enthusiasts Breakfast! These services are denoted with a knife and fork symbol on the timetable.
You can pre-purchase your Full Enthusiasts Breakfast or Vegetarian Enthusiasts Breakfast online for £8.00 per breakfast when purchasing an Advance Day Rover, saving you £2.00 off the on board price and time on the day. When you're ready to eat, simply sit in one of our designated dining coaches and our on train team will come and serve you.
Subject to availability. Cash or card accepted on train.
Train Timetables for the Event

Choose your day to expand the timetable.

Wirksworth and Duffield line - Friday 6th August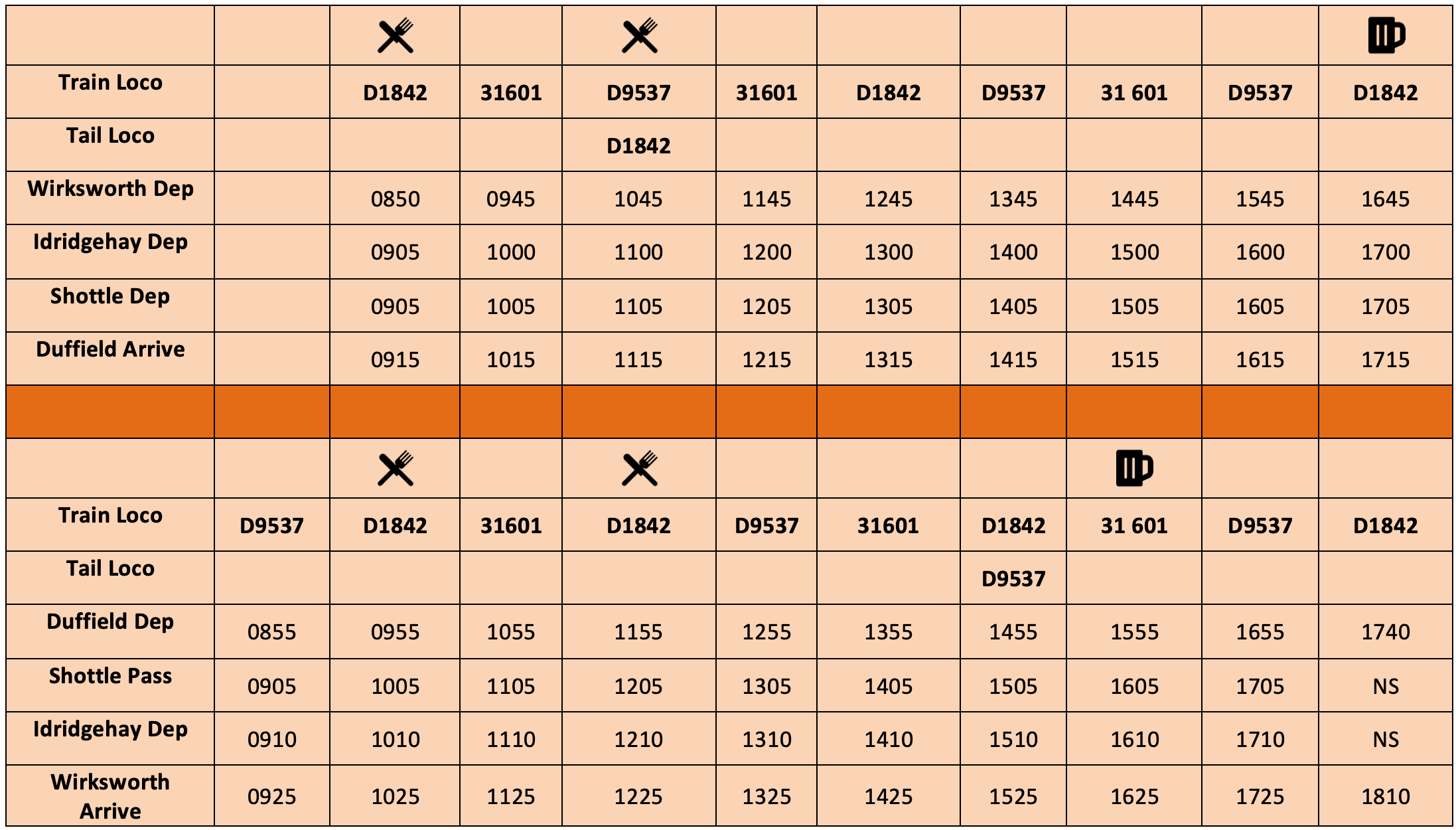 Key
 - Breakfast service on board
 - Local ale available on board
Wirksworth and Duffield line - Saturday 7th August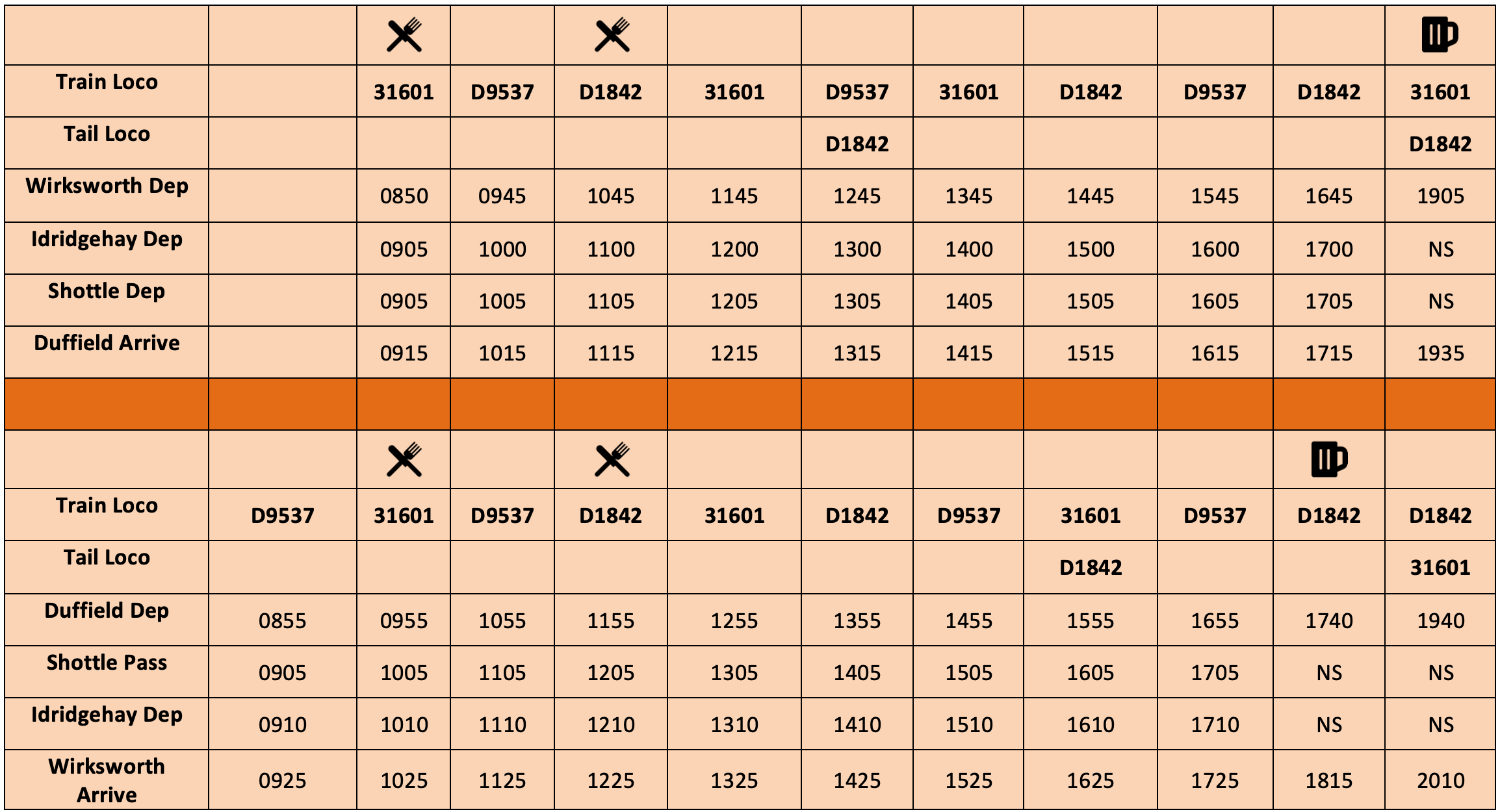 Key
NS - Not booked to stop
 - Breakfast service on this train
 - Local ales available on this train
Wirksworth and Duffield line - Sunday 8th August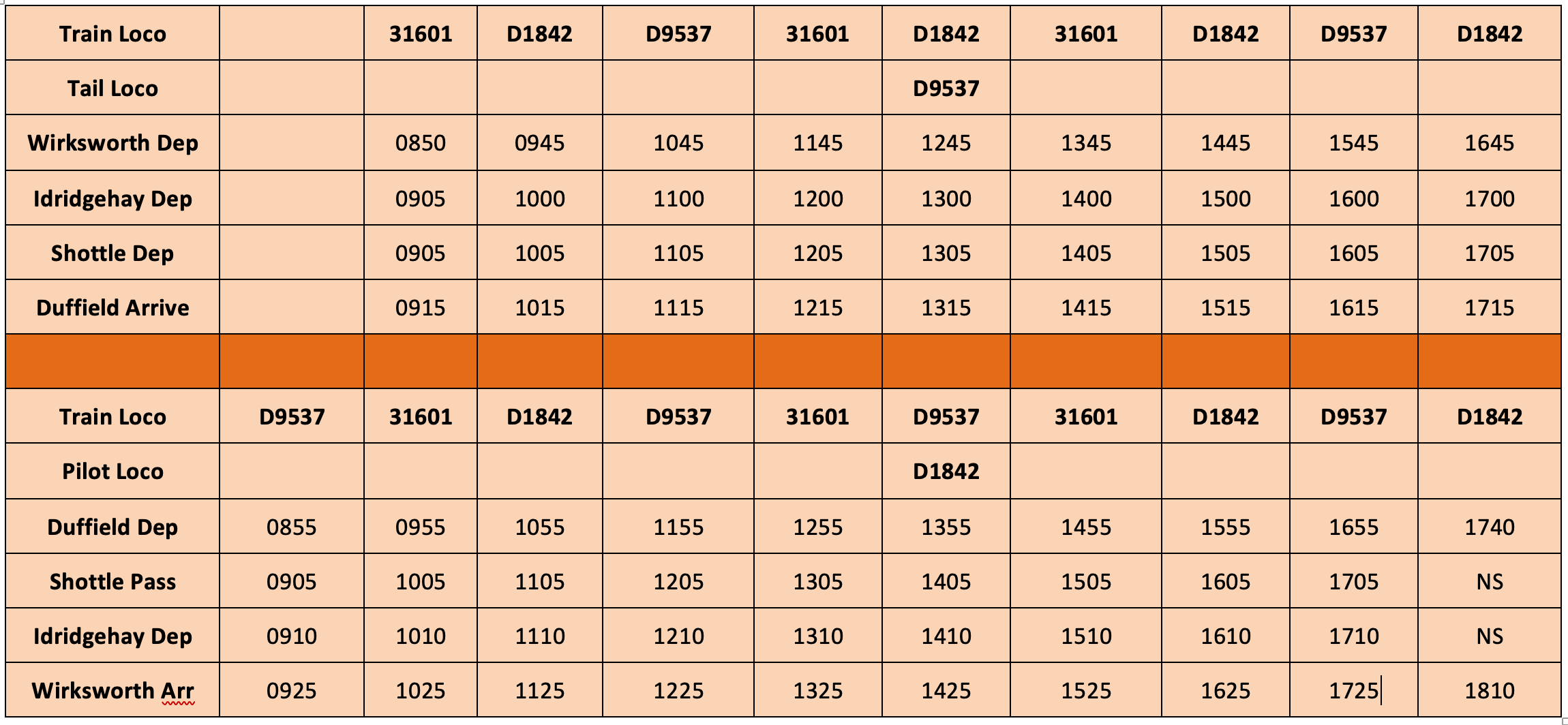 Wirksworth and Ravenstor line - All days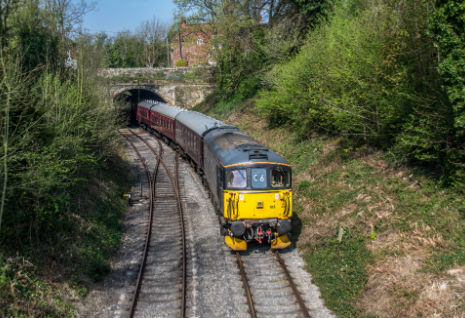 Other Info
Following the lifting of the Coronavirus restrictions:
Duffield Station is open as normal
All capacity is available on the train
You may wish to wear a face covering if seated near to people you do not know
Please do not visit if you are experiencing symptoms of COVID-19