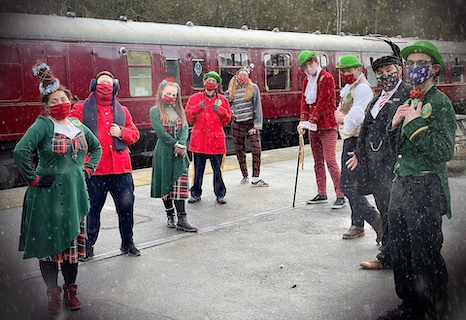 Availability is very low. We are operating a Reserve List for tickets should we get any cancellations. Please email your name and contact telephone number to [email protected] . Should spaces become available, they will be sold on a first come first served basis.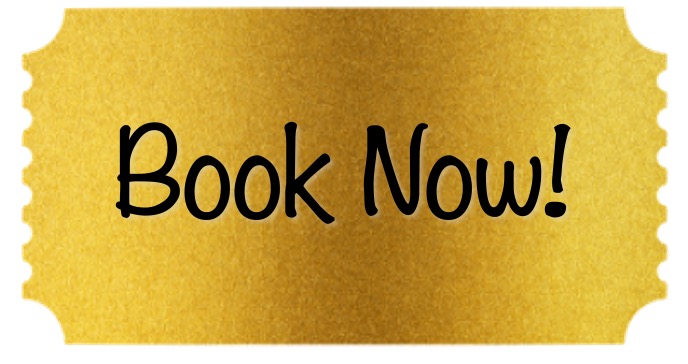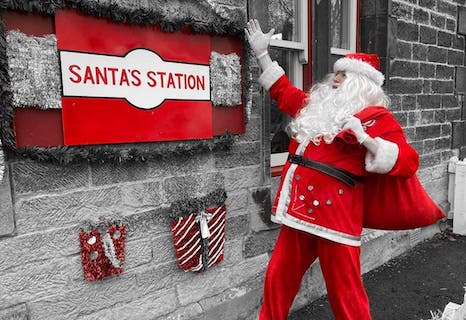 Experience the Train That Saved Christmas!
The Derbyshire Dales have a secret! Many years ago, whilst flying through the skies above, Santa looked down from his sleigh and saw how beautiful the rolling hills looked in the snow. 
"If only every boy and girl could see the magic below" he said to himself. Then, in the distance, Santa heard a noise that even he, with everything that he has heard before, thought was the most magical noise that he had ever heard. That sound was the sound of a steam engine, and it was at that moment that the most magical train ride was born! 
When Santa arrived home he began to work on his new project, finding elves to build a station for him to use, finding the best onboard hosts who love Christmas. They must believe in him and his Christmas magic! Of course, not forgetting the most scrumptious hot chocolate makers in the world. 
And in times when people needed Christmas magic more than ever, Santa opened his railway to all the boys and girls so they could experience it for themselves. Every seat was full of Christmas dreams coming true. Now it is time to do it again, bigger and better than ever before.
Now the train is ready, Mr Tickets and his friends are waiting with your Golden Ticket! Your train departs from Wirksworth's beautiful snowy station so now join us and step into our wonderful world of Christmas imagination. Get your golden ticket ready, this is going to be a ride you will remember!
What's included?
Back for 2021, our immersive Christmas theatrical production on board our steam train, a performance updated for 2021 to be even more magical than ever before.
Steam train ride from Wirksworth to 'Santa's Station' and back, with a heritage diesel locomotive on the other end
Private compartment for your family seating up to 6 passengers
Experience the magic from the moment you arrive on the platform to the moment you leave. Sing along with the Porters as they dance, sing and entertain throughout the journey telling the story of Santa's railway
Look out for Mr Tickets and the Woodland Puppets
Hot Chocolate and Cookies for every passenger on board
Santa will visit every compartment & there will be presents for the children
Show runtime including train ride approx 1 hour 45 mins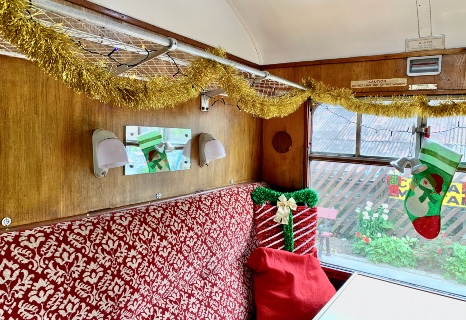 Ticketing
You will receive a confirmation e-mail at the time of booking and your Golden Ticket will be available for collection as the show begins.
Tickets are sold per compartment, which can seat up to six passengers.
Prices range from £60.00 to £75.00 per compartment (not per person) according to date, regardless of occupancy
A very limited number of 1st Class compartments are available on each train priced at £70.00 to £85.00 per compartment (not per person) according to date. First Class compartments feature upgraded seat comfort.
Occupancy of compartment must be chosen upon booking (adult, child or seat vacant)
Parties of more than 6 passengers will require a second compartment.
Please contact us if you have any special accessibility requirements.
Please familiarise yourselves with our Cancellation Policy for this event below.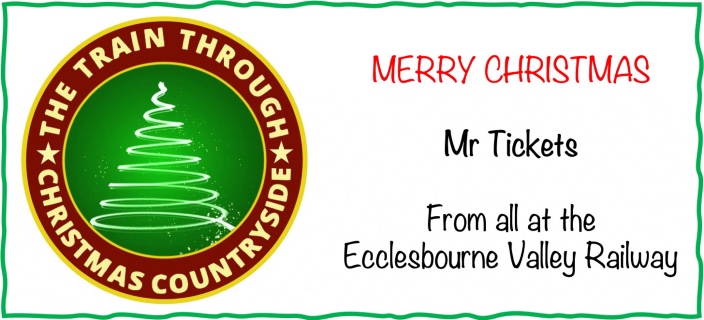 Personalised Show Goodie Box
Settle in for the ride!
Pre-order your Personalised Show Goodie Box when booking your compartment (sold per person), full of naughty but nice treats for the journey.
Each box contains:
Popcorn
Marshmallows
Sweets
Presented with a personalised label on the box. The checkout provides you with the opportunity to provide us with the person's name for the label (please check it is spelt correctly).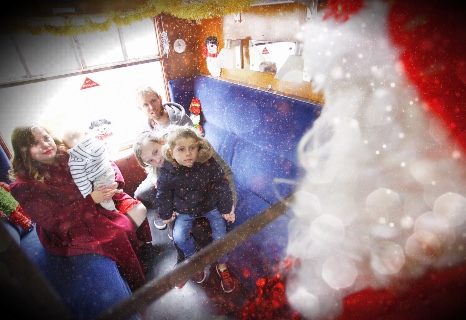 Cancellation Policy
The event has been designed in line with the Government Roadmap to end Coronavirus restrictions. However, the show is designed in a way that can have social distancing and other measures introduced without compromising the fun. In the event of the railway being required to cancel the performance/trains due to a re-emergence of Government restrictions in relation to Coronavirus or bad weather, the railway will endeavour to offer e-vouchers in the first instance, followed by a full refund. The railway will contact you in this event. Should you be required to stay at home due to exhibiting symptoms of COVID-19, then please contact us as soon as possible to make arrangements either to move to an alternative show if capacity and isolation period allow. If you let us know 24 hours or more before your booked performance is due to start, we will endeavour to provide either e-vouchers or a refund. If you let us know you will not be attending on the day of the performance or afterwards then we will only be able to offer e-vouchers as provisions will have been made (presents, drinks etc) for your booking.
The elves begin to prepare for your arrival at least a full day before your booking and therefore whilst we will endeavour to accommodate changes within this period, we may not be able to service your request.