The signal has gone green for us to re-open and is planned for heritage trains to be running between Wirksworth and Duffield once again from 15th April 2021. We have made changes to our timetable and ticketing arrangements to help us 'bounce back' and keep you safe during your Escape to the Countryside. The information below will be reviewed on a regular basis to allow us to continually assess whether we can return to our normal arrangements.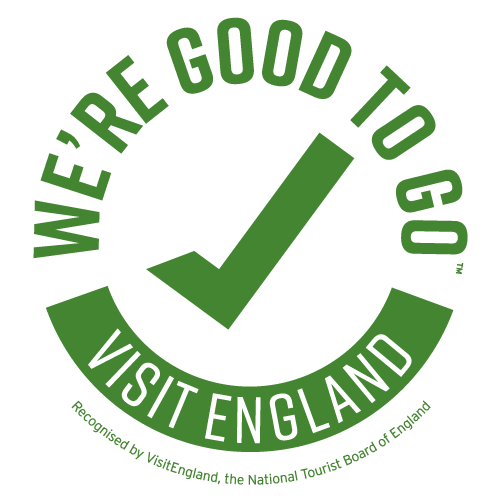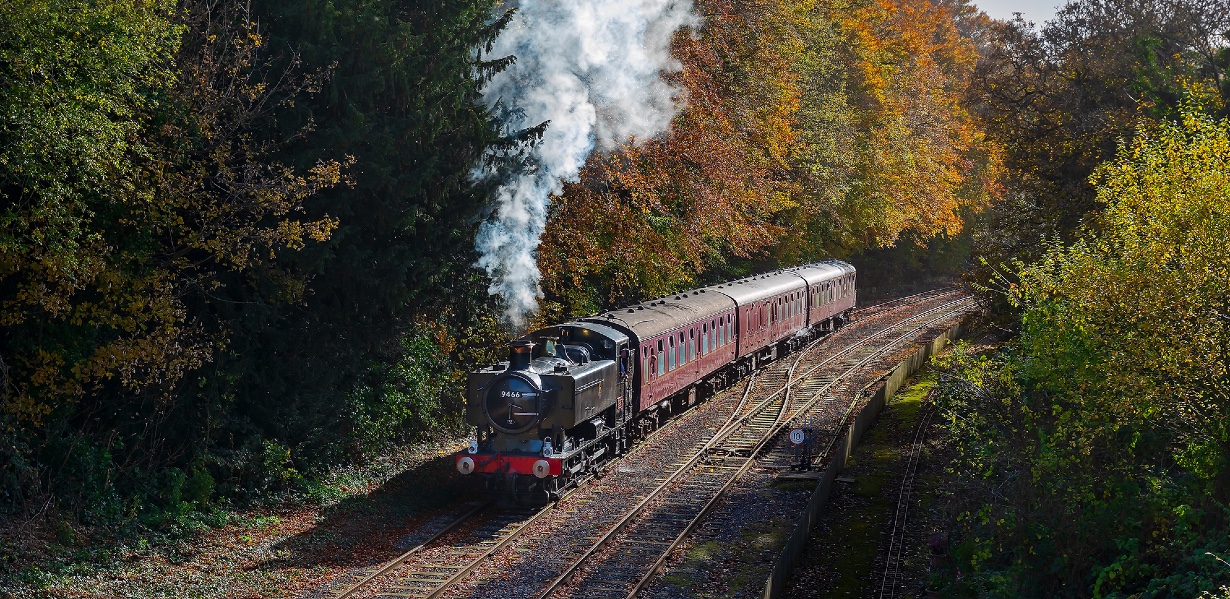 Ticketing
To Escape to the Countryside on board Derbyshire's longest heritage railway our heritage trains will feature old fashioned compartments, perfect to enjoy a trip on the train with Social Distancing.
The following temporary ticketing arrangements are in place and replace all of our other tickets during the Bounce Back period.
Tickets are sold per compartment at a fare of £38.50 on Yellow Timetable days (steam) or £30.00 on Purple Timetable days (diesel) or £25.00 for a socially-distanced row on Blue Timetable days (heritage railcar) for one return journey (for the compartment/row), not per person) at the time you select on booking
Up to 6 passengers of any age may visit per compartment booked or up to 4 passengers of any age per row booked.
All journeys START AT WIRKSWORTH and return to Wirksworth
You must return on the same train as the outbound journey, sorry no break of journey
No tickets are available from Duffield to Wirksworth but the office will normally be open for gifts and takeaway refreshments.
Tickets should be purchased in advance online or over the telephone. The ticket office can sell remaining compartments/rows on the day but availability may be limited.
There are no Day Rover, single (one way) or intermediate station fares available. Shareholder, EVRA member, HRA Interrail Pass, Blue Light etc discounts are temporarily suspended
If you have any accessibility requirements, please call us to discuss them
You are responsible for ensuring that the make up of your party complies with the latest Coronavirus legislation
Visit our Online Ticket Office to check availability and book. Don't see the date you are looking for? Further dates will be added on a rolling basis according to demand, staffing levels and Government advice
Please note: We may experience higher call volumes than usual and have fewer volunteers available to answer the telephone than we normally would.
Timetable
Trains will operate to the Purple, Yellow or Blue Timetable during the Bounce Back period using a heritage diesel or steam locomotive and coaches, or a heritage railcar.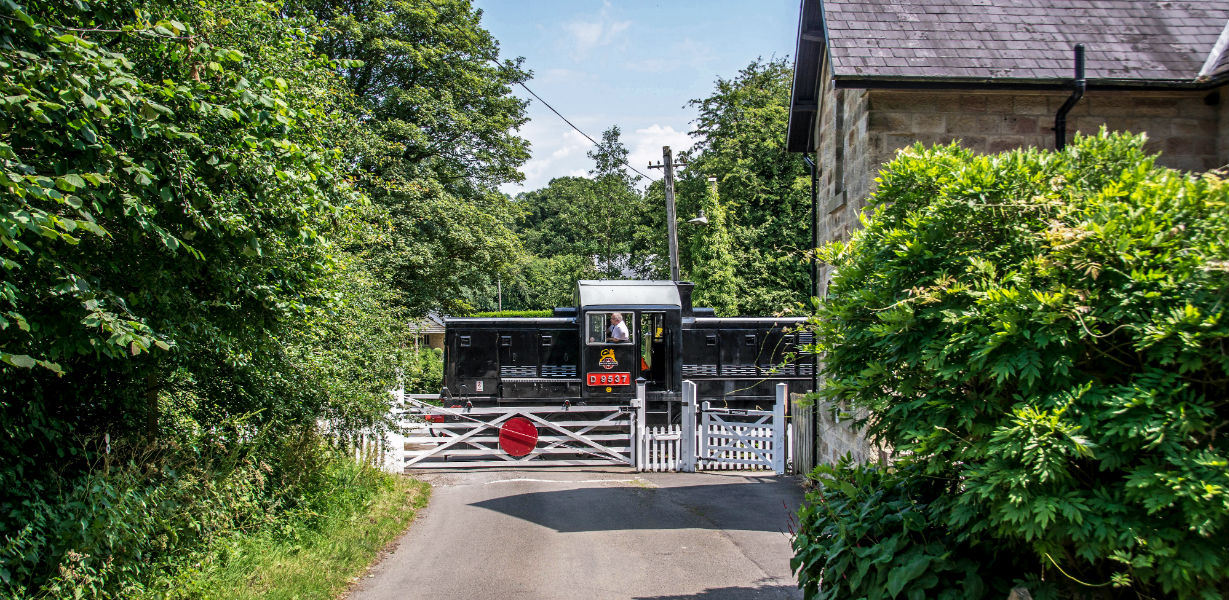 Using the Railway
Wirksworth Platform 1 is a waiting area upon arrival. There are Social Distancing markings on the platform as guidance and distanced picnic benches available. In the event of inclement weather, you may wish to wait for the train in your car.
The train will depart from Wirksworth Platform 2. We will call each group to cross the platform and board in turn once the train has been cleaned.
Enjoy your trip
Toilets are available at Duffield Station in addition to Wirksworth. If you wish to disembark at Duffield to stretch your legs or use the toilet please be mindful of Social Distancing. Duffield Station is open for gifts or takeaway refreshments but we're limiting numbers permitted inside the building at one time. On train toilets are temporarily unavailable. The train pauses at Duffield for 15-20 minutes whilst the locomotive runs around the train.
Upon arrival back at Wirksworth, we will call each group in turn to disembark the train to assist with Social Distancing on the platform. There is a separate exit.
On Site Facilities
The Station Café will be open for a limited take away service. Please return to the waiting area on Platform 1 after collecting your items. Items may be consumed in the waiting area on Platform 1 or on board the train.
We have new toilet facilities at Wirksworth Station and will be limiting numbers inside the building to assist Social Distancing. Toilet facilities on board the train will be temporarily closed however toilets at Duffield will be open.
Gift Shops, Museums, Miniature Railways etc may be open during the Bounce Back period, according to latest Government advice.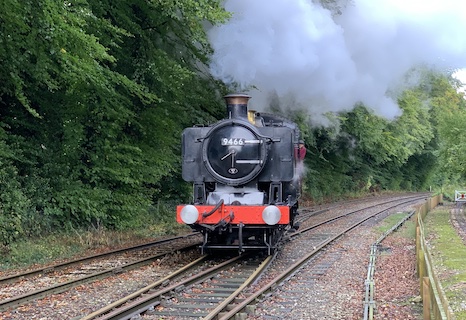 Other Information
Please remember Social Distancing. Wirksworth Station will have markings to assist you and your on train compartment naturally separates your group from other groups.
We have enhanced our hygiene regimes on all of our trains to reduce the risk of cross infection.
Face coverings are recommended when there is likely to be contact with other customers or staff. They are not necessary when enjoying the journey inside your compartment with your own family or support bubble but must be worn inside the heritage railcar.
If you exchanged a Groupon voucher with us then you may contact us to book a return journey in a private compartment if you wish.