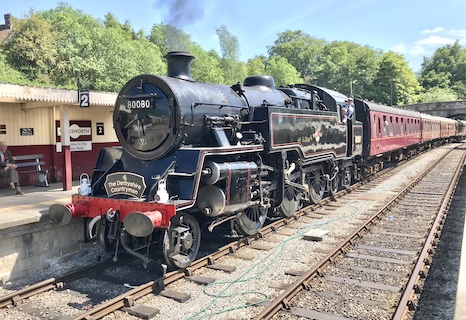 New Reworked Special
"The roaring twenties are in full swing and everyone's having a ball. However, in this world of gangsters and molls, someone's neck is always on the line..."
Who dunnit? Our popular Murder Mystery Evening Land Cruise is back on Saturday 27th August, leaving Wirksworth at 19:00 with a new format!
Fun for those who have been before and those who are coming for the first time, this year's evening has been completely reworked and will now feature a professionally-acted Murder Mystery by LOL Theatre on a steam train! Travel from Wirksworth at 19:00 to Duffield and back, an experience of approximately 2hr30.
There are two types of travel class available...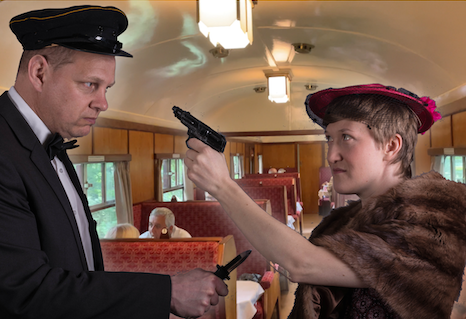 Dining Class
Enjoy the show with a three course meal in our dining car, served during the journey, consisting of:
Homemade soup of the day
Mushroom-stuffed chicken breast with fondant potatoes and seasonal vegetables or Carrot and Cashew Nut Wellington with vegetables (vegetarian)
Cheesecake of the day with cream
Tickets are sold per couple priced at £125.00 for two, including the show, food and travel on the train. You can add on an additional couple to make a table of four (subject to availability) for an additional £100.00.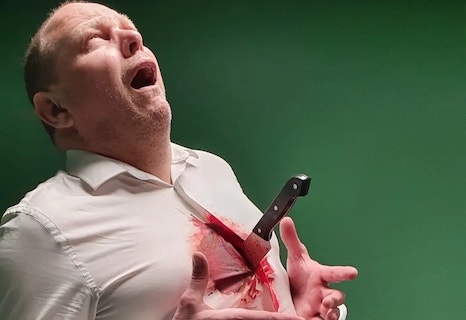 Standard Class
Enjoy the Murder Mystery show with a journey on board the train but without food.
Tickets are sold in groups of up to four passengers for a set price of £80.00.
There will be an alcoholic  bar trolley visit your seat on board for you to purchase refreshments.