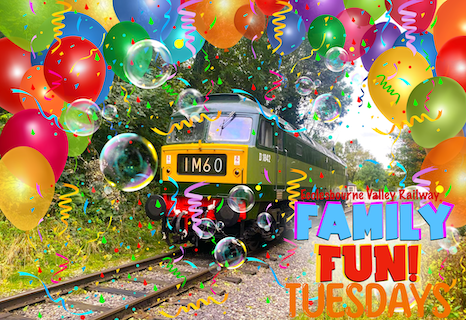 Family Fun Tuesdays
Deno the Diesel lives at the Ecclesbourne Valley Railway. He loves the railway and taking passengers along the line. He always helps his steam friends pull The Train Through Christmas countryside but is always at the far end of the station and never gets to see his passengers! Plus his best friend has gone away to work on another railway leaving Deno feeling very sad, until now. Mr Tickets and Prez have heard that Deno is feeling lonely and the railway's controller Mr Hazelwood wants Mr Tickets and Prez to cheer Deno up! 
So the boys are planning a super fun journey for Deno. There will be songs, games and lots of friends to meet along the way! Such as pirates, knights and even a dragon! The only thing they need to complete this journey is you! 
From the creators of "The Train Through Christmas Countryside" comes a fun filled interactive journey designed to make the whole family smile!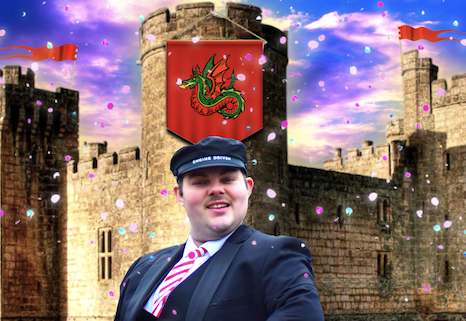 What's included?
Jump on board our special fun coach each Tuesday in August where will be songs, games, fantasy character appearances and maybe even a dragon too!
Ticketing
Grab a family day rover at the ticket office and hop on. Up to three free children travel for the price of two adults - £40.00.